It's always inspiring to speak with like-minded people and hear their feedback about what we do here at Vivaldi. Spending last week in the San Francisco Bay Area and meeting fellow entrepreneurs, journalists and our users has given us lots of ideas to ponder upon.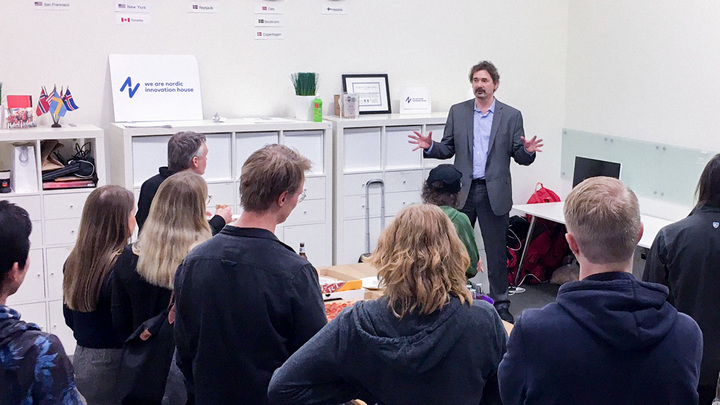 Together with our co-founder Tatsuki Tomita, we hosted a user meetup at Palo Alto's Nordic Innovation House. The atmosphere was fantastic, and we spent over three hours chatting with an enthusiastic group of people about what they'd like to see in their browser.
Some of the people who came to speak to us have been using Opera for many years, but there were also quite a few who haven't tried Vivaldi just yet and were curious to find out more about us. I think they liked our philosophy and were keen to give Vivaldi a try after our meeting!
There have been lots of good ideas and feedback, among which some quite specific requests that got us inspired. We're keen on working on them – after all, that's what building a browser with the user in mind is all about.
We've also had a very good session with some of the local entrepreneurs. It's interesting to speak with people on the same page as us – starting new ventures and going forward with ideas they feel passionate about. Great to get some people to try Vivaldi, too!
Bumped into @jonsvt at @innorhouse the other day and promised to test the new @vivaldibrowser tried it with our @NeptSoft designer – nice! pic.twitter.com/iVNgo86clB

— Njål Stabell (@njasta) March 9, 2017
While in the area, we've also met with some of the leading tech and business journalists to share our story as we approach our one-year anniversary since the launch of the first stable version of Vivaldi. They also got a sneak peek into the new features we're planning to include in our next release. Stay tuned!
This article was originally published on the Vivaldi Blog at vivaldi.com on March 13, 2017.